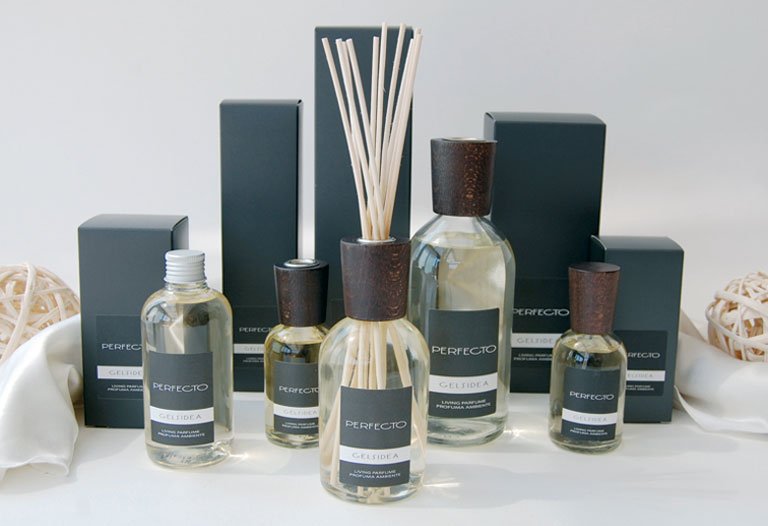 A perfect balance between functionality, design and quality. The different sizes vary between 100, 250 and 500 ml Midollini (sticks), Recharge and Ambience Spray. The refined line of wood plays with tones of colours and formats. Perfecto decorates and enriches every ambience releasing unique and exclusive perfumes.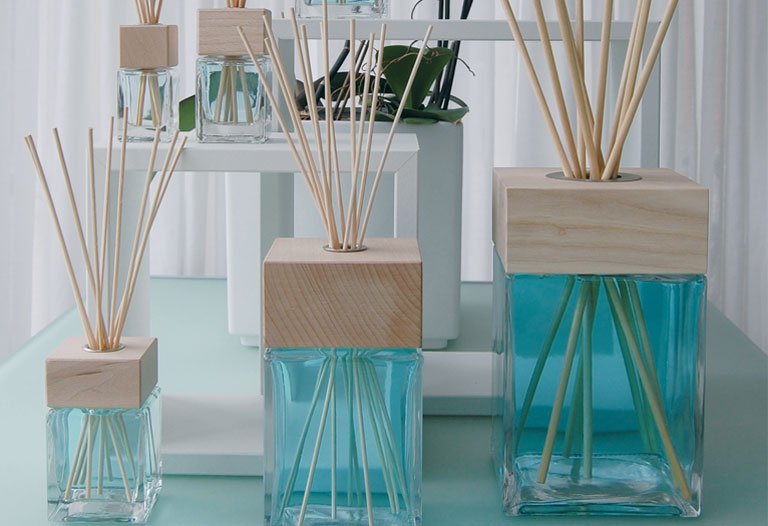 200 ml classic, 200 ml aromatic herbs, 500 ml + gift box:
The line offers a 200 ml Rattan sticks format in 6 different fragrances. A 200 ml format dedicated to three fresh aromatic herbs. An exclusive 500 ml gift idea line or in a 125 ml Rattan sticks gift box version + 150 ml refill in 4 curious olfactory combinations.